Fabian von Rohr awarded the EU-40 Materials Prize 2023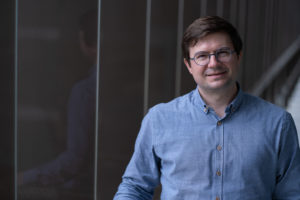 The award recognizes the excellence of this researcher's work at the intersection of chemistry and physics, aimed at the discovery of new quantum materials.  
The award honors those whose work has already had a major impact in the field, as well as young researchers whose work already raises high expectations for future leadership. It is reserved for researchers with exceptional promise as leaders in the field of materials science.
It will be presented at the 2023 Spring meeting of the European Materials Research Society.