Welcome to Ajit Srivastava, Associate Professor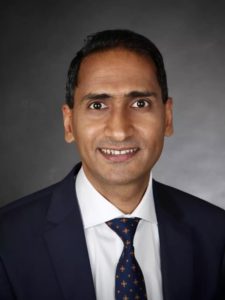 Welcome to Prof. Ajit Srivastava who has joined the DQMP as an Associate Professor since July 1st, 2023. 

Prof. Srivastava is a specialist in the field of nanostructure optics, with a particular interest in electronic systems based on two-dimensional materials. He studies light-matter interactions in low-dimensional materials, focusing on quantum, geometrical and topological aspects.
Ajit Srivastava obtained his PhD from the Rice University (USA). Subsequently, he was a postdoctoral researcher and then senior scientist at ETH Zurich, before joining Emory University (USA) in 2016 as Assistant Professor, then in 2020 as Associate Professor. He is also Honorary Senior Lecturer at Macquarie University (Australia), since 2019.